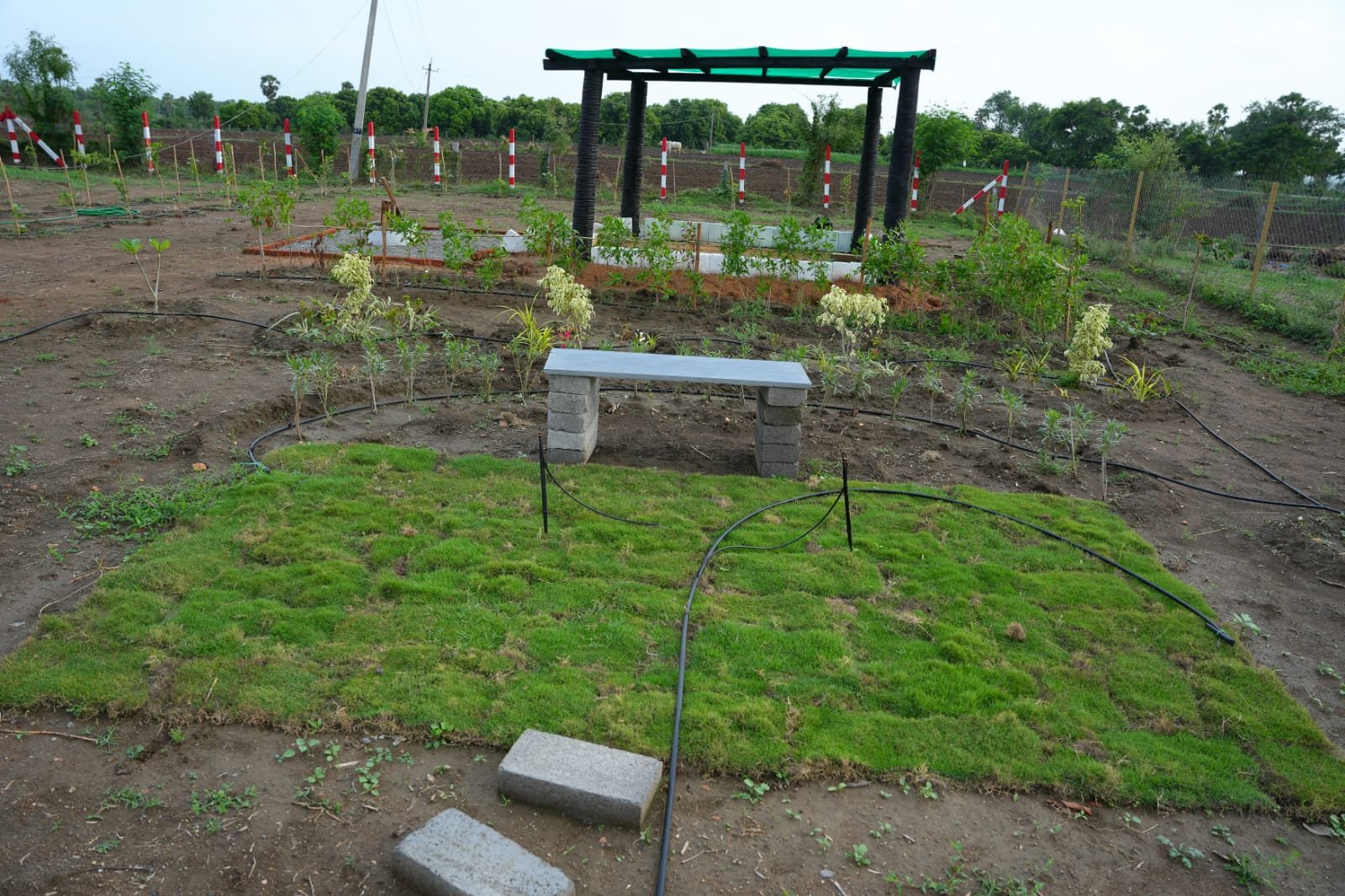 FARM HOUSE PLOTS in VIJAYAWADA
FARM HOUSE PLOTS in VIJAYAWADA:
We are now starting FARM HOUSE PLOTS in VIJAYAWADA and Vizag. Now a days  everyone show interest in spending weekends in a decent, cool, lonely and in Pleasant greenery atmosphere.  Business mans and some high level professional persons are full busy working days with so many tensions in mind in all the 5 weekdays. To avoid that pressure and to get less stress most of clients wants to spend happily in weekends by spending parties or doing some activities in far location form city.
For that kind of busy business professional persons, We developed a pilot project venture of only 1 acre project, having each plot of 18 Cent's of  Agriculture Land with Concept Oriented Plantation and Complete Developments. And we are providing amenities like  vegetable garden, lawn Area, Plantation, drip irrigation system and a container type room in 4 to 5 cents land. Farm land house concept is good for relaxing for business people.
Farm House site for sale:
For instance We even provided A boar facility with Electricity connectivity and Water tap connection to each plant and house. In conclusion our Layout is located close to  National Highway-30 at Badava tollgate plaza , towards Ramachandrapuram – Mylavaram road, Vijayawada. We developed this Concept of farm house is  to get relax in weekend days. we do give free maintenance for 3 years. After that our layout is having secured Fencing Around the Site with an Entrance Gate.
Farm Site Developments- Vijayawada:
18 Cent's of Agriculture Land
Complete Fencing Around the Site
Entrance Gate
Traditional Arch with Rakhi creeper
Concept Oriented Plantation type
Drip irrigation System
Vegetable Garden
Lawn Area
Pergola
Camp Fire Area
Water Tap Connection
In addition Open space for Farm House and Swimming pool
Above all are developments of Farm house site in bza.