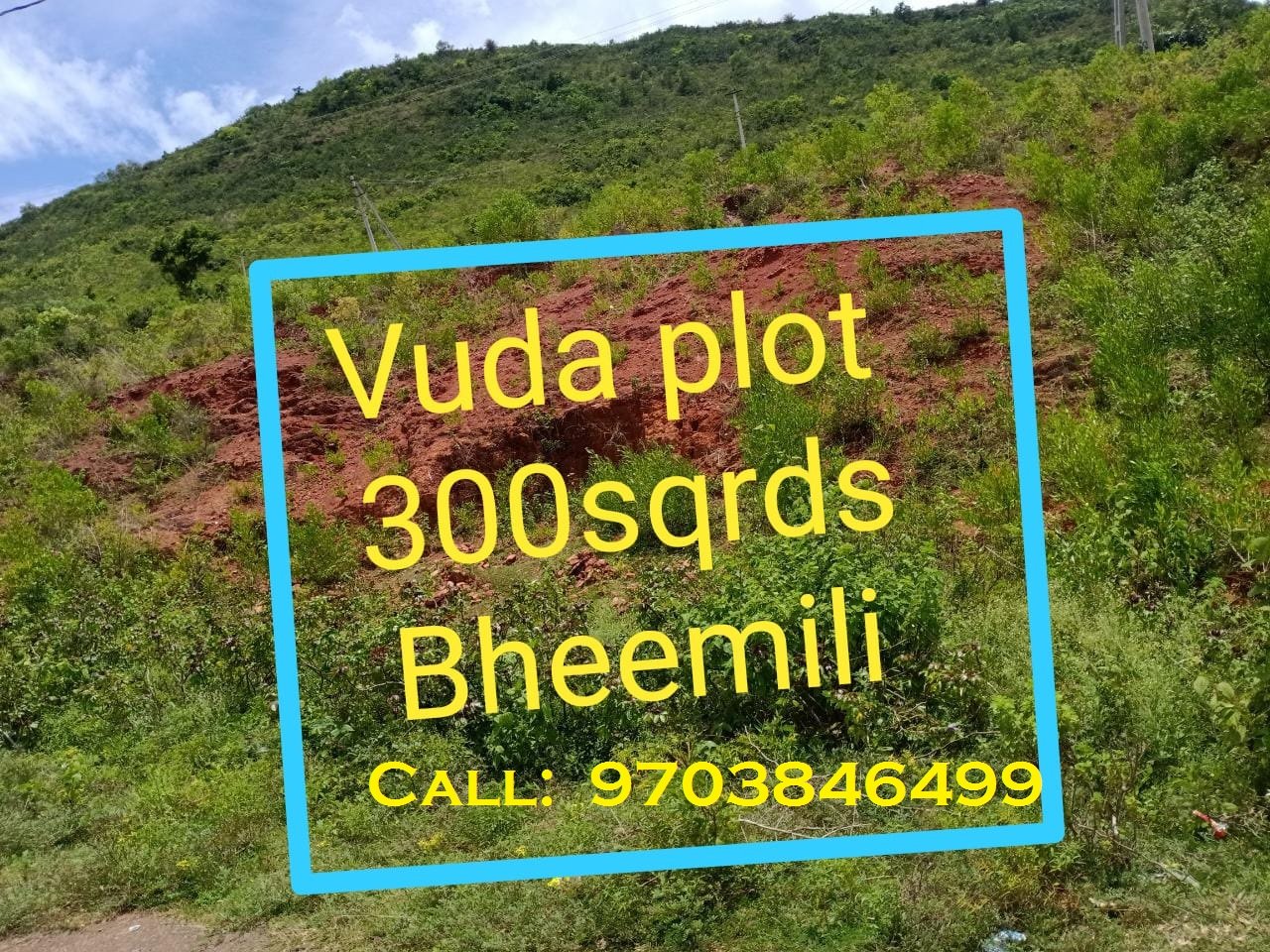 Sea view Plot in Bheemili Vizag
Seaview Plot in Bheemili Vizag:
Bheemili, This name is heavily sounding in news, Every one likes to buy a Seaview Plot in Bheemili Vizag. why because now its the location declared for secretariat offices of AP. Hence Bheemili is finalized for Govt offices of Executive Capital of Andhrapradesh.
Vizag is about to finalize as capital city of Andhrapradesh. Every body know that vizag is the best city to stay and very safest city also.
Bheemunipatnam beach is one of the best tourist locations in Vizag.
In other words We have a Sea view vuda plot in Bheemili VIZAG vmrda.
There Fore To buy a sea view plot in bemmili please contact us.
If you stand at plot you could see the sea shore of bheemili.
**** For more details:    PING here
Plot/ Land details:
Area                                      :  300 sqrds
Size                                        :   45 x 60
Facing                                   :   North
Dimensions                        :   45  NORTH
Cost per sqrd                     :   18000 /-
Total cost                             :  5400000 /-
Type of Land / Plot           :  Vuda & Residential  : VUDA APPROVED
Loan facility                        : YES
Location                               : BHEEMILI
Route —>                           :  999 BUS, DORATHOTA ROAD
Distance from national highway :  6 KM
Plot front facing road in feet       : 40 FEET & SOUTH SIDE 20 FEET ROAD
Distance to bhogapuram Airport : 14 KM
Land mark                                        : NEAR YOGA ASHRAM
Distance from Vizag Airport         :
Distance from sea shore                 : 1.8  KM
Highlights of Plot:
Ready to construct
150 meters away from dorathota main road
complete residential area
Ready to occupy
hill top plot in vizag
just 6km to National highway
just 8 km to tagarapuvalasa
beach view vuda plot vmrda