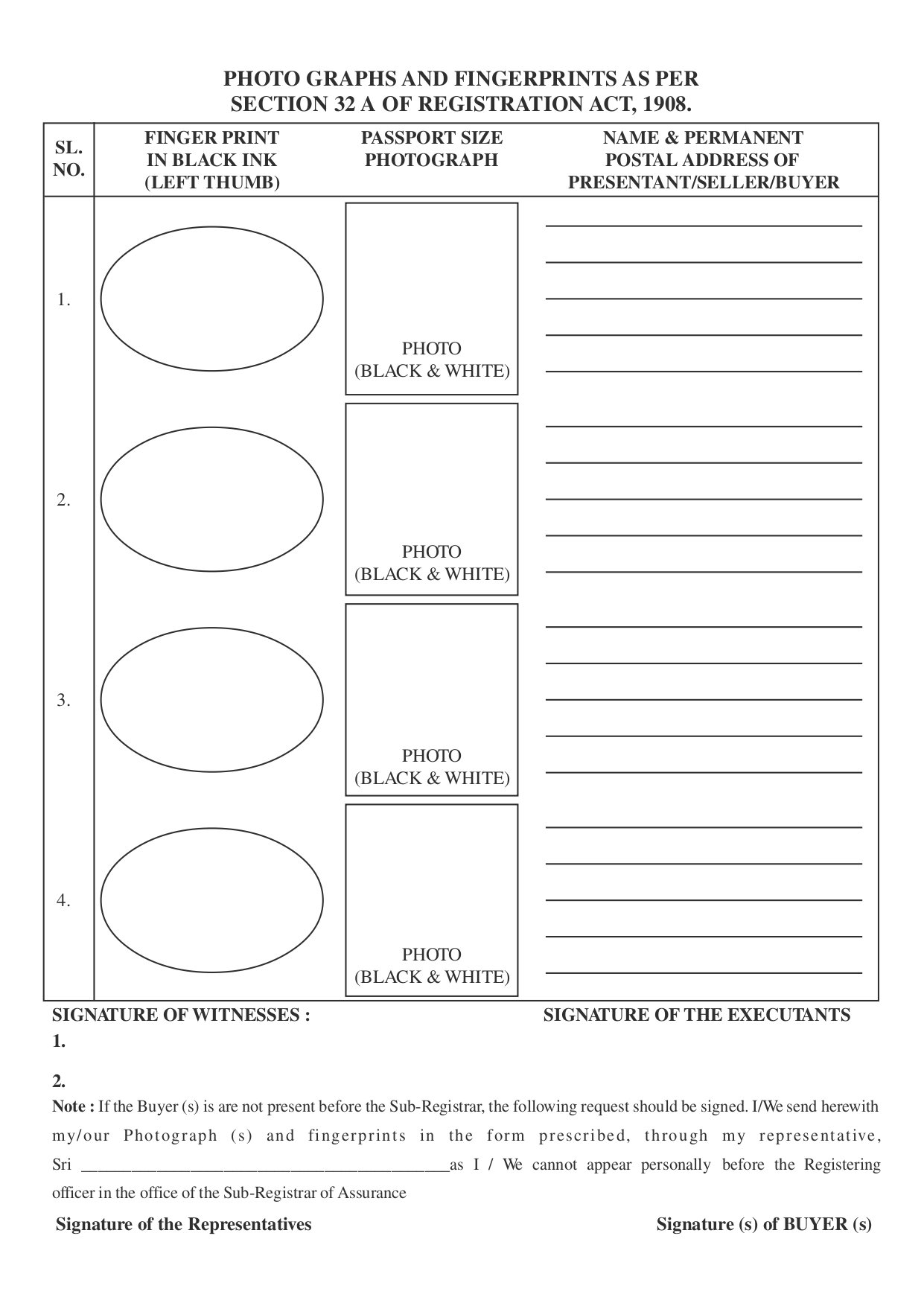 Form32a Representation Document Registration
Form32a Representation Document registration:
In Andhrapradesh Form32a Representation Document registration under section 32 is also called as form 32A for representation of a person.
Document registration in Ap is now very easy. Even in Sachivalayam will have access to register document in andhrapradesh.
vmrda plots in vizag , vizianagarm or any other district of Andhrapradesh should need this form-32A  for representation of plot buyer.
we have so many Document writer to support our customer as well as we charge a minimum amount for registration of a document.
Therefore for Registrations charges in ap is now 7.5 % and for other charges 1% of cost will paid to the document writer.
For instance in vizag if the owner is not available for the registration process, in other way instead of buyer absence we have another option.
we can take a representation form with thumb impression and signature of buyer.
After that send some relative to complete the remaining process in registration .
Form Representation Document registration FORM-32A  is available in online.
In addition you download the form from our website , tale print.
In conclusion buyer has to keep his signature with blank ball pen.
Similarly buyer has to paste his LEFT HAND THUMB impression on the representation form-32A.
32A from for registration in Vizag Andhrapradesh